Add Babies
All About Babies
You dont have to look far to see we are all about Babies. The cutie of the World. And we are working to make things great for kids. What a joy a new baby brings! With bright stylish things and information we know just how excited things can be with a new arrival. Join us and help others enjoy these best of times.
To Great Parents With Love
So full of life with so much to do
They spread there wings and fly,
When someone needs a helping hand
you know they'll hear their cries.
A parent like ours is hard to find
I know because I've tried.
They wear there hearts upon there sleeves
but, I've never seen them cry.
When I'm in need they are right there
busy or not, they will find the time.
There wings don't show, but I know
for me they are always there and shine.
They hate to wait, but that's no crime
you have to understand them.
They'll give you the shirt right off her backs.
When in need there everybody's parents
I'm proud to say that there my parents.
Don't know what I'd do without them.
So I just wrote this little poem
to let them know I love them.
Special Thanks
To All Great Parants With Love
Your know your the ones
That makes this like a better place.
Baby Needs
There are some things your baby will need to buy before it is born. You can find a section on this website just for this. When looking for specific information about
babies
. Always check the website map below. Things like achanging bag for traveling. And a changing mat, a baby bath and thermometer is allways a good idea to buy in advance.
Were also add pages on Tips from Moms. Yes, and you can send your tips in to be published here. With a link back to your blog or pages. Here is a tip from a mom.
A snack to keep them busy I discovered this quite by accident. In a desperate attempt to get my cutiepie to stop screaming at a salad bar buffet restaurant, I gave him one of those cake ice-cream cones (empty of course). It lasted him a good 20 minutes and best of all it leaves no mess. The cone dissolved slowly as he gums it and as far as I can tell (having used this trick several more times) poses no choking hazard. Keep a couple in the diaper bag at all times!
BABY
Miracle baby born in park
After giving birth in a public park in central Johannesburg, 23-year-old Nomsa Chigweremba's baby was wrongly declared dead and wrapped in foil paper. Little Tino, who is two days old today, was saved by paramedics who took him to Johannesburg Hospital where he was declared very much alive and healthy. Family member Chenge Chigweremba, 24, said on Thursday: "I was so stressed. I did not know what to do when I got to the park with everyone telling me the baby was dead. My aunt gave birth unexpectedly at the entrance to Joubert Park in Hillbrow." She said when the paramedics arrived, they wrapped little Tino up in foil and gave him to Chigweremba as they drove to the hospital. "I cannot explain the joy I felt when we got to the hospital and heard the baby was still alive. I was with him taking pictures this morning," Chenge said. Bystanders had earlier said it was the metro police who declared the baby dead, a claim Chigweremba and the Johannesburg metro police department said was untrue.
Irvine Makuyana
Babies
With Add Babies & kids stuf and beautiful babies. We also have parent, baby and kid humor on this website. Newborn care and safety, infant bathing, and so much more. View Add Babies web site articles and stue map below for much more information, fun and things for you and babies.
Canyon Recalls Mountain Bikes Due to Crash Hazard (Recall Alert) The chainstays can crack, which can lead to failure of the chainstay, rear wheel detachment and loss of control, posing a crash hazard.
Remedy: Consumers should immediately stop using the recalled mountain bikes and contact Canyon to receive free replacement and installation of chainstays. Canyon is contacting all known purchasers directly.
Go to there website and contact them if need be.
Body Pillow
Beautiful Babies
We have lots of beautiful baby and parents information. Look to the site map below.
YOUR MOTHER IS ALWAYS WITH YOU
Your mother is always with you
She's the whisper of the leaves as you walk down the street.
She's the smell of bleach in your freshly laundered socks.
She's the cool hand on your brow when you're not well.
Your mother lives inside your laughter.
She's crystallized in every tear drop.
She's the place you came from, your first home.
She's the map you follow with every step that you take.
She's your first love and your first heart break...
and nothing on earth can separate you.
Not time, Not space... Not even death...
will ever separate you from your mother
You carry her inside of you
A mothers love
Baby Family and Friends
A Family's Love
Today's Baby Picture
Baby Picture
Inofrmation To Help With Having A Baby Shower
Baby Shower
Baby Recipes
Courgette - Age 4 Months
Wash 2 medium courgette's carefully, remove the ends and slice.(the skin is soft so does not need to be removed)Steam until tender(approx 10-15 minutes), then put through a mouli or mash with a fork.(no need to add any extra liquid)
By Tamalyns
More Baby Recipies To Come We Are Making A Baby Recipie Cookook. Please stop back for more Recipies like this.
Plum - Age 5 Months Skin 2 large ripe plums(the same as for peaches) Cut into pieces and bring to the boil in just enough water to cover. Simmer for about 5 minutes or until soft. Add sugar to taste if the fruit is a little sour. Then puree till you get the desired consistency.
Add a Baby
Got a Baby? Or having a baby? Were getting it covered! Feeling overwhelmed, need advice, want to go out, but its hard to get out of the house. Wouldn't it be great if there was a site where you could get information or simply browse for your baby, toddler, parent or young child things. Were additing loads and as you bookmark and come back you will see more and more. Were so happy your here.
Adding Baby Stuff
We will be adding baby stuff like a voting poll called
Add A Baby. It will have voting to see what you would like on this website like maybe a baby forum where you can add baby photos. Baby hints and tricks you have discovered. I am sure you can come up with lots of things all about that will help other parents to do things and enjoy there infants.

a href="http://www.shareasale.com/r.cfm?b=348994&u=45376&m=12808&urllink=&afftrack=45376">Tiny Prints.

Baby Shoes Puzzle


Santa's Workbench Holiday Puzzle.

Diabetic desserts from David's Cookies! Shop today!
Birthday Cakes Delivered
Birthday Cakes Delivered - David's Cookies
We can always use some help keeping and mantaining this web site. We are adding more pages for fun and family enjoyment. If possible shop our sponsers they also help with the costs of the websites.
Save On Great Tasting, High Protein, Low Calorie Meal Replacement Shakes at dietDirect. Free Shipping When You Spend $69.
Custom iPhone Cases

Puzzles Georello Tech
Puzzle Master
Susan Flory

Add Babies

info@addbabies.com USA

Making great efforts to achieve or obtain a shared enjoyment of the internet thats creative and family friendly.

website, content creation, CreativeWork, implementing custom made API to the web interface, engaging customers, create valuable content, popularizing the websites, exclusive marketing, advertising, public relations, promotional services, value, branding, products, services,

@addbabies.com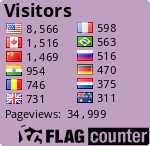 You dont have to look far to see we are all about Babies. The cuties of the World. And we are working to make things great for kids.
Our Network Of Websites
a2000greetings
~
Halloween Fun Scare
~
Webhost Websites
~
Our Holiday Site
SITE MAP
Home
|
Good Friends
|
I Have Been Here All Night With Baby
|
Routines For Babie
|
Breast Feeding Toxin Free Food For Your Baby
|
Cards, Notes, Invitations and Stationary
|
Baby Showers
|
Bonding with Baby
|
Baby is Coming, Are You Ready
|
A Mothers Lessons
Parents And Baby Humor
|
Childbirth at 65 Joke
|
I Am Glad I Am A Man What Men Really Mean
|
Man's Guide to Woman's English
|
Woman's Guide to Man's English
Christmas at Add Babies
|
Those Sites
|
Privcacy Policy
Trust Add Babies.com Trusted SSL Cirtificate
Thank you. We enjoy your visits.
Copyright © 2019 Add Babies. All Rights Reserved.